By
George Das:
It's an old cassette tape. In fact, It's a tape I've recorded over and over many a time. Mostly it was to record country music aired over Radio Malaysia in the early seventies.This particular Cobalt C60 cassette tape means a great deal to me. Recorded over the country music is the voice of Muhammad Ali.
Many recordings of Ali are out there in the market but I suspect this is probably the only recording which has the three-time heavyweight boxing champion reciting poems.I was most fortunate to be there alone with him in the presidential suite of the Kuala Lumpur Hilton. Dawn had just broken on the Thursday of June 26
th
, 1975 and the No. 1 country song at that time was Don Williams' "You're my best Friend".
In front of me was Ali, the biggest sporting icon the world had ever seen and how very fortunate I was to have this personal interaction with him.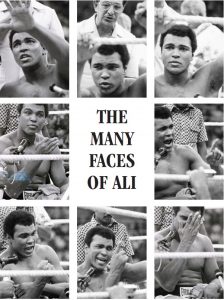 Just a few hours earlier, I had trudged along with Ali on the uneven and heavy Selangor Turf Club track as he worked on his stamina and legs. After the workout, he invited me over to his suite as I hitched a ride with him in his limousine.
I had already planned for such an eventuality. So I was armed with my notebook and my sturdy and reliable National cassette player (unfortunately it's no more in my possession).
We talked about his upcoming fight with Joe Bugner for a while. He then stopped short and asked me, "Do you want to hear some poems?"  At first I was not keen but I was not in control of the situation.
Without an answer from me, he began to recite "The Heart" from a book. My cassette tape was still rolling and this is what I heard:


I must confess here, I was never a fan of Ali. I grew up hating his guts. He was a brash, bold,          arrogant and a showy boxer.
But on that day when I had the opportunity to be in close contact with him, I discovered the 'real' Ali. There was a certain magnetism about him.
He was a gentleman and very polite. No raised voices or harsh words spewed from the "Lousville Lip". He was soft-spoken and you had to strain your ears to catch every word he spoke. This was when I found out that I was totally wrong about my earlier judgment of him in my 110- minute encounter with "The Greatest".

Ali won numerours titles with his lightning fists and shuffles but he captured the world with his heart of gold. He transcended the sport. He was a sportsman and a legend. It was remarkable to watch him. He could turn a press conference into an event with his jokes and poems.
He had the grace, he had the charm and was a humble human being. Ali will also be remembered as a magnificent sportsman and a great showman.
Without a doubt, Ali was "The Greatest" sporting icon, a global sports personality and we'll never see another like him ever!
Those memories of my encounter with Ali, who was bigger than life, are stored in this old cassette tape of 42 years ago.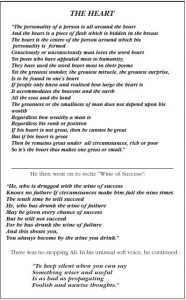 By
George Das